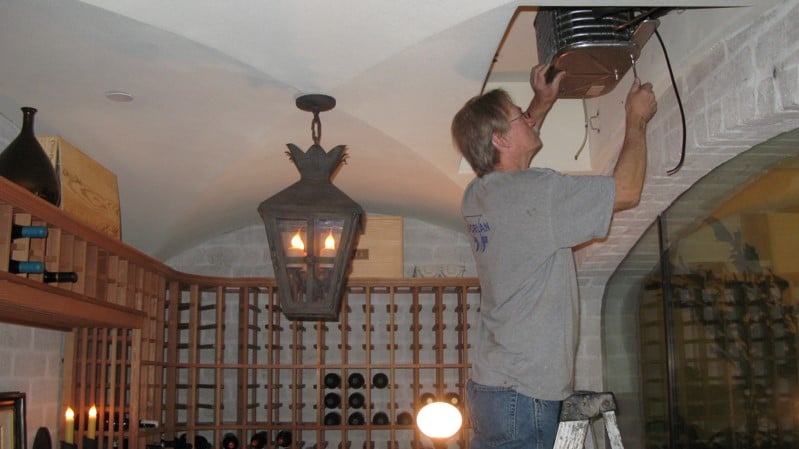 There are many factors to be considered in order to determine which wine cellar refrigeration unit is best for your wine storage room. The best way to find out is through these steps:
The first thing to do is know the size of your wine storage room. Accurately measure the size of your residential or commercial wine cellar in cubic feet.
Determine whether you have a climate controlled room adjacent to your custom wine cellar. The room should be the same size or larger than your wine storage room for you to be able to use a through-the-wall wine cellar cooling system. Keep in mind that all types of through-the-wall units produce heat and lots of noise into the adjacent room. If you do not like this, you may choose from the ducted or split system options.It really varies from one situation to another. Some may need a through-the-wall refrigeration unit for inside application or for outside application. Some may need a split wine cellar cooling system or a ducted wine cellar refrigeration system. Ducted systems also come in different kinds. Some allow ducting for cold air, others for hot air, while some may allow both.
The 3 Basic Custom Wine Cellar Refrigeration System Types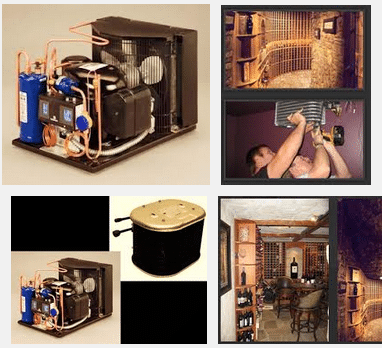 1. Through-the-wall Wine Cellar Refrigeration Units or Self-Contained Systems Through-the-wall systems, also known as self-contained systems, are the most simplistic among the 3 types of wine cellar refrigeration systems. They are simply mounted through a hole in the wall of the custom wine cellar in California. The front end of the unit blows cold air into the storage, room while the back end exhausts warm air out. This type is one the least expensive types of wine cellar cooling systems and is very easy to install. 2. Ducted Wine Cellar Cooling Units
Ducted systems
are configured in such a way that you may install the refrigeration unit inside the cellar or not. In fact, ducting in this system can be set up in various ways. You may choose to have cold air ducted into the cellar, have warm air ducted out, or both. The length of ducting depends on the type of
custom wine cellar cooling unit
you purchase. Noise is reduced, if not eliminated, if you have the cold air ducted into the cellar. Moreover, in this set up, the cooling unit is not visible in the custom wine cellar. One disadvantage of this type of wine cellar refrigeration system is that is units and installation are costly.
3. Split Wine Cellar Refrigeration Systems
The setup of split cellar cooling systems is similar to that of central air conditioning. The evaporator of the refrigeration system is located inside or close to the wine cellar while the condenser is located elsewhere. The two parts are connected through a line set. This kind of wine cellar refrigeration system is costly and you need a licensed HVAC professional to install the system.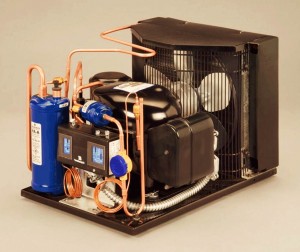 Choosing a Custom Wine Cellar Refrigeration System in California 
Wines need to be stored in the ideal temperature and humidity in order for them to mature properly. Buying a quality wine cellar refrigeration unit is an important investment that all wine lovers and wine collectors should make.
Arctic Metal Works
provides the most reliable
wine cellar cooling units in California
. They also have installation services at reasonable rates. All their installation technicians are licensed professionals.