Getting Started with Your Residential Wine Cellar Design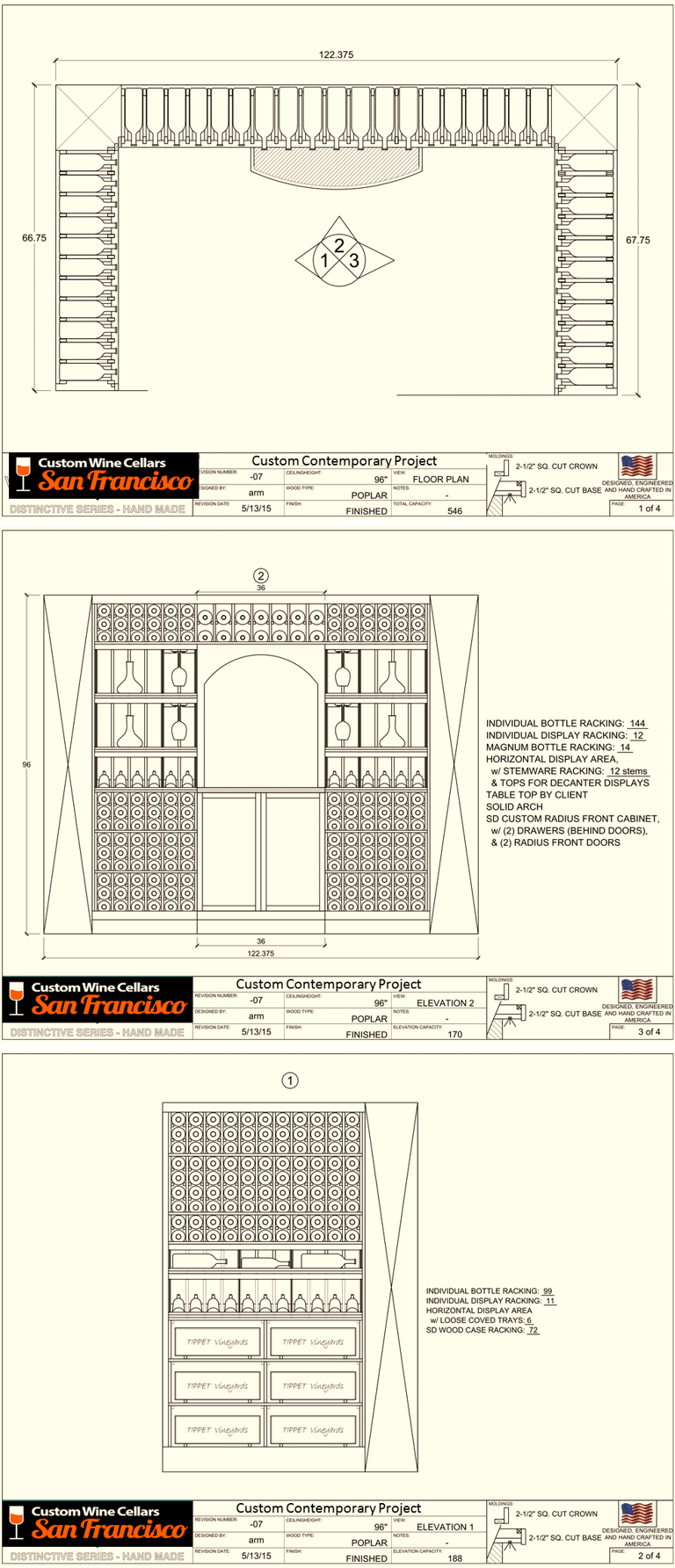 Never settle for less when it comes to the resting place for your beloved wines. Invest in a wine cellar that is not only made from the most durable materials, but designed by a professional as well. Your residential wine cellar example in San Francisco should be well designed, so that you can show it off to your guests during special occasions and gatherings.
Wine cellar designs by Custom Wine Cellars San Francisco come in various choices that include 6', 7' and 8' series kit wine racks, modular wine racks and fully customized racking built to fit specific spaces. You can also opt for a more personalized design, by choosing a fully custom wine rack designed by CWCSA's creative team of wine display and wine rack designers.
Custom Wine Cellars San Francisco have many designers, throughout California who create wine cellar designs that will meet your wine storage needs and personal preferences. They will provide you with a 3D design, which will allow you to visualize how your residential wine cellar will look like when completed. What's more, they will provide your wine cellar design for FREE!
CWCSF works in an orderly process of designing and building a home wine cellar in California.
Learn more about Wine Cellar Construction
STEP 1: Measure Wall & Ceiling Height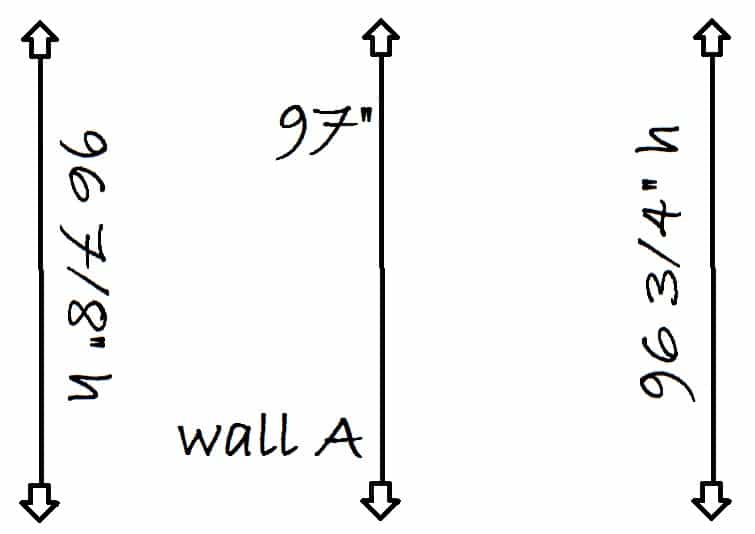 You need to make a simple sketch of the space wherein you plan to build your custom wine cellar. The sketch does not need to be a professional work of art; it can be a simple line drawing. What is important is that the dimensions are clear.
The drawing should be of an overhead view of the location, with the walls labeled A, B, C, D, etc. Label also the doorways, too, and make sure you indicate the direction the door will open.
This is a very important step, because a mistake in your measurements can ruin the entire project. If this step is done wrong, all succeeding steps will be wrong as well. When measuring a wall, you need to measure 3 areas: the bottom, the center and the top. This is necessary because walls aren't as perfectly square as they may appear.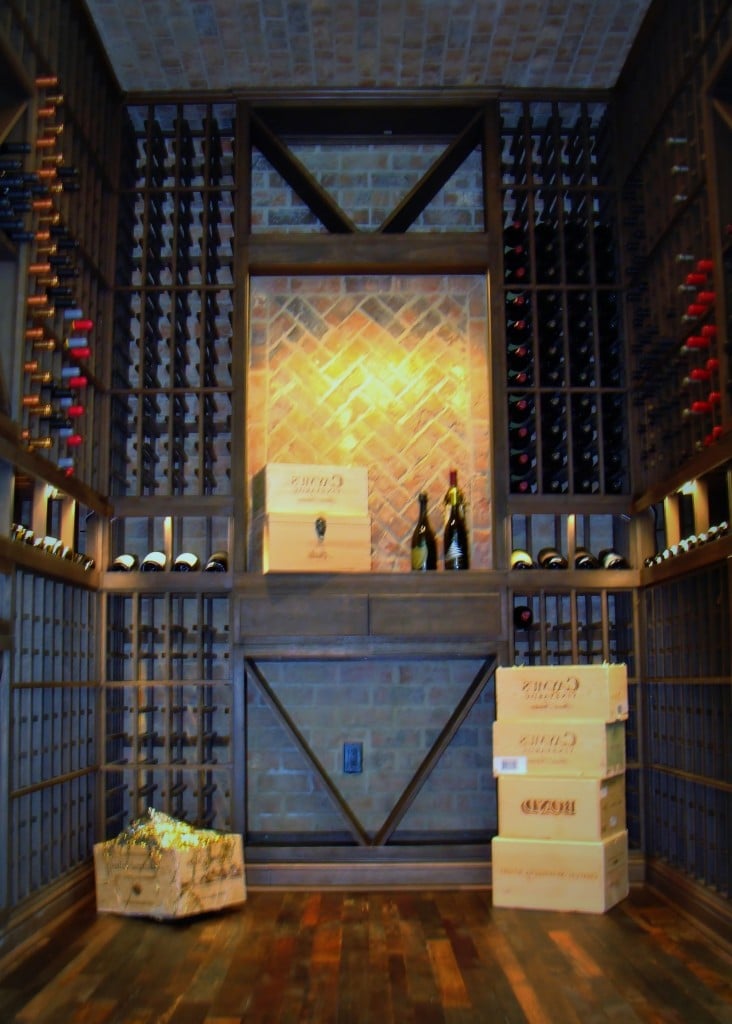 In your 3 areas of wall measurements, take note of the smallest measurement in your sketch.
This will make sure that the wine racking will fit right, without needing to make difficult adjustments during installation.
Besides the walls, you also need to measure the ceiling height in each corner of the location, and also at the center of all the walls. Specify all of the measurements you've taken in your sketch.
It is imperative that you also identify the exact location of fixtures, electrical outlets, switches, air vents, etc.
STEP 2: Consulting with a Wine Cellar Designer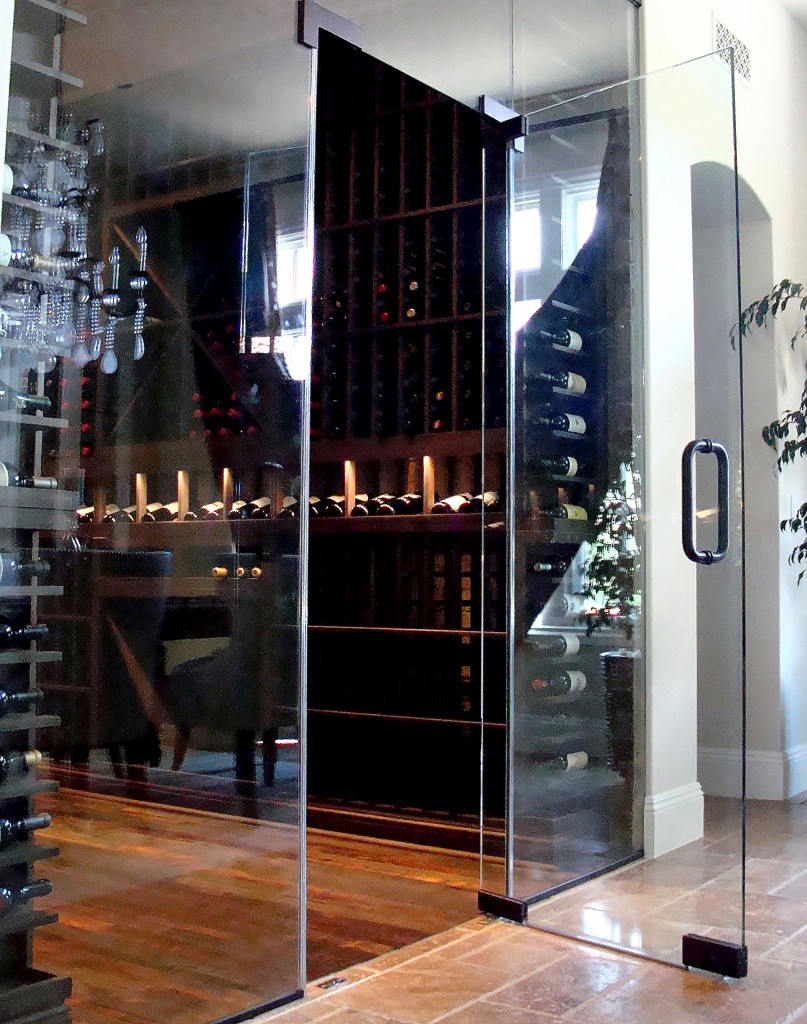 Once you have your sketch with specified dimensions ready, it's time to take it to the professionals. A wine cellar design expert will discuss with you how you want to store, manage and display your wine collection.
You will be discussing the details of how you want the residential wine cellar to look, and how you want it to function. Based on the sketch that you presented, the designer will also inform you of the challenges and limitations within the project before beginning to build the cellar. This consultation can be done on the phone, and usually takes around 15 to 30 minutes only.
Once the consultation is done, the home wine cellar designer will begin to create a 3D Wine Cellar Design Package, which includes a Plan View, Elevations and other 3D views, which will help you
visualize the planned residential wine cellar better.
STEP 3: The 3D Wine Cellar Design Package
With Custom Wine Cellars San Francisco, you will receive not only a high quality Wine Cellar Design Package, but also a free video tour of your personal wine cellar design.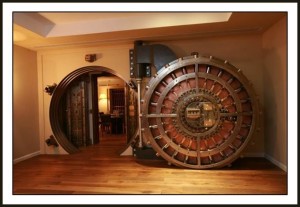 Our process of residential wine cellar designing is effective, because it doesn't just provide a beautiful design by a wine cellar design professional, it also considers the unique and personal preferences of each client. CWCSF make sure that a home wine cellar you build will reflect your personality and taste. What's more, you get the complete consultation and design for free!
If you want to have your residential wine cellar in San Francisco designed by us, simply complete their wine cellar design form and a professional will contact you within 24 hours after submitting the form. If you want to have it faster, you can also call us at +1 (415) 448-7656.
Save
Save
Save
Save
Save
Save
Save
Save
Save
Save
Save
Save
Save
Save
Save
Save
Save
Save
Save
Save
Save
Save
Save
Save
Save
Save
Save
Save
Save